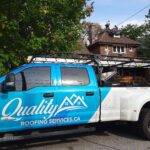 Welcome To Quality roofing Company in Toronto
The best way to contact us is to call, and if we miss we will call back latest within a day.
Quality Roofing Services Ltd.
10 Canvarco Rd Unit 303, East York, ON M4G 1L4
Quality Roofing Services in Toronto is all about offering all types of solutions to your roofing needs. You can request us for a free estimate. Even if you want to get in touch with our executives for residential and commercial roofing services, roof repairs or roof replacement services, you simply need to provide the following details to us. Feed the information in the boxes below along with your message. One of our executives will get in touch with you as soon as possible!