Toronto's Best Commercial Roofing Contractor – Quality Roofing Services.
For over a decade, Roofing in Toronto, experience of serving all types of roofing both residential roofing and commercial roofing in Toronto, GTA and surrounding areas.
Highly experienced roofers specializes in roof repair and roof replacement in Toronto. known for flat roofing, Shingle roofing, Slate roofing, Roof replacement in Toronto, best roofing company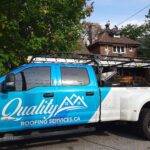 Commercial Roofing typically features flat roofing in Toronto, which have developed a reputation of being very expensive to do flat roof repair, but such is not the case when you hire us.
With Quality Roofing Services ltd you will get the roof replaced once for all. Commercial flat roofing, roof replacement and roof repair in Toronto.
its always better to replace an old roof than having multiple roof repairs within one year, which is going to cost you lots of money per each visit.
roof repair is when there is just some roof damage when the roof is still below 10 years.
Flat roofing is very different than shingle roof replacement, and as such we use a different method to repair them or to replace a shingle roof than to replace a flat roof.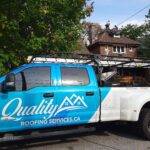 Roofing Services in Toronto | Roofers | Roof Repair & Replacement
When you hire Quality Roofing Services ltd, best roofing services should expected,
A new roof truly not just adding value to your house but only when the job is accomplished with expertise roofing contractors there is noting to be worried.
Roofing Services in Toronto requires allots of knowledge when you have to replace a roof in downtown and again many roofing contractors avoid that, in that case give us a call.
Our residential roofing services include:
•   Flat roofing
•   Shingle roofing
•   Cedar roofing
•   Slate roofing
•   Metal roofing
•   roof repair and roof replacement
•   Residential and Commercial roofing in Toronto
Roof Repairs & Replacements in Toronto – GTA