Toronto's Best Commercial Roofing Contractor – Quality Roofing Services.
For over a decade, we have the experience of serving all types of roofing requirements both residential and commercial roofing in Toronto, GTA and surrounding areas. Quality Roofing Services specializes in roof repair and replacement services. We are known for installing Shingled Roof, Flat Roofs, Cedar Roofs, Metal Roofs, TPO Roofs, EPDM Roofs, Tar Roofs Gravel Roofs, Torch Down Roofs.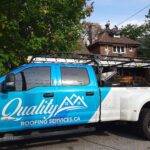 Commercial buildings typically feature flat roofs, which have developed a reputation of being very expensive to repair, but such is not the case when you hire us. With Quality Roofing Services, you'll benefit from top-notch roofing repair services without breaking the bank. We provide commercial flat top roof repair services at affordable rates.
There is simply no need to replace the entire roof just because of some damage to a portion of it. Flat tops are very different than inclined roofs, and as such, we use a different method to repair them.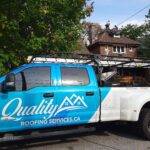 Roofing Services in Toronto | Roofers | Roof Repair & Replacement
When you hire Quality Roofing Services, we offer enhanced services such as roof design. Designing the roof is truly adding value to your house but only when the job is accomplished with professional roofing contractors and roofers. It not just beautifies the roof of the house, also it turns the roof stronger and prepared for any climate changes.
Hire us and see the difference all by yourself. The perfect design of the roof by Quality Roofing Services in Toronto let it comfortably deal with the various weather conditions and climate changes such as; rain, hail storm, snowfall and etc.
Our residential roofing services include:
•   Flat roof
•   Shingles
•   Cedar
•   Decking
•   Winter Services
•   Ice Dams
•   Attic Ventilation
•   Eavestrough Cleaning
•   Gutter Cleaning
•   Authentic Roof Design
Roof Repairs & Replacements in Toronto – GTA