A Toronto Roofing Company
Quality Roofing Services
Quality Roofing Services is the Toronto roofing company that has provided homeowners throughout the GTA with superior roof repairs and roof repairs, re-roofing, and roofing on all their commercial and residential roofing in the Toronto area.
Our expert Toronto roofers are available to answer all your roofing questions Monday to Friday from 8 am to 8 pm, or you can leave a message anytime.
Our emergency roof repair services are available 24 hours a day, seven days a week, 365 days a year.
Let the Quality Toronto roofing company improve your home comfort and save you money and energy consumption today.
Our expert and honest roofers have been ready to provide you with a safe and sturdy roof above your head for many years.
We now offer Quality roofing services in Toronto.
Regular maintenance on your roof can save you time and money
Quality RoofingServices's Regular Maintenance Programs can potentially save you thousands of dollars.
A robust, sturdy and fully functional roof is a necessity many of us don't consider until it is leaking out heat or dripping water on our heads. Roof repairs and replacements can be time-consuming and costly.
Your roof requires a system that inspects them yearly and tunes up as needed to prevent problems before they happen.
With our Regular Maintenance Programs, you now have a simple solution to extend the life of your roof. Our professional roof inspection and maintenance include:
Checking all the flashing to make sure it is properly secured and free from damage and cracks
Cleaning gutters, eaves, and drainage systems
Clearing any unwanted vegetation or growths
Removing unwanted materials such as branches, sticks, and other debris
Inspection of the roof surface for any deterioration, such as cracks, mould, and rot
Surveying the roof for any missing, damaged, or curling shingles
The price of our Maintenance Programs varies, depending on the square footage and accessibility of your roof. However, it is well worth it if you can spend hundreds now to save thousands later.
We have experience providing inspections and maintenance on residential or commercial roofs.
Our company works on torches on flat roofing services, tar and gravel, cedar shingles, fibreglass shingles, metal roofing systems, concrete tiles and more.
Quality Roofing Services takes the steps necessary to help you maintain your roof's overall integrity and life. Our knowledgeable and helpful staff is ready to recommend a Regular Maintenance Program at a price you can afford.
Shingle roof
Flat roof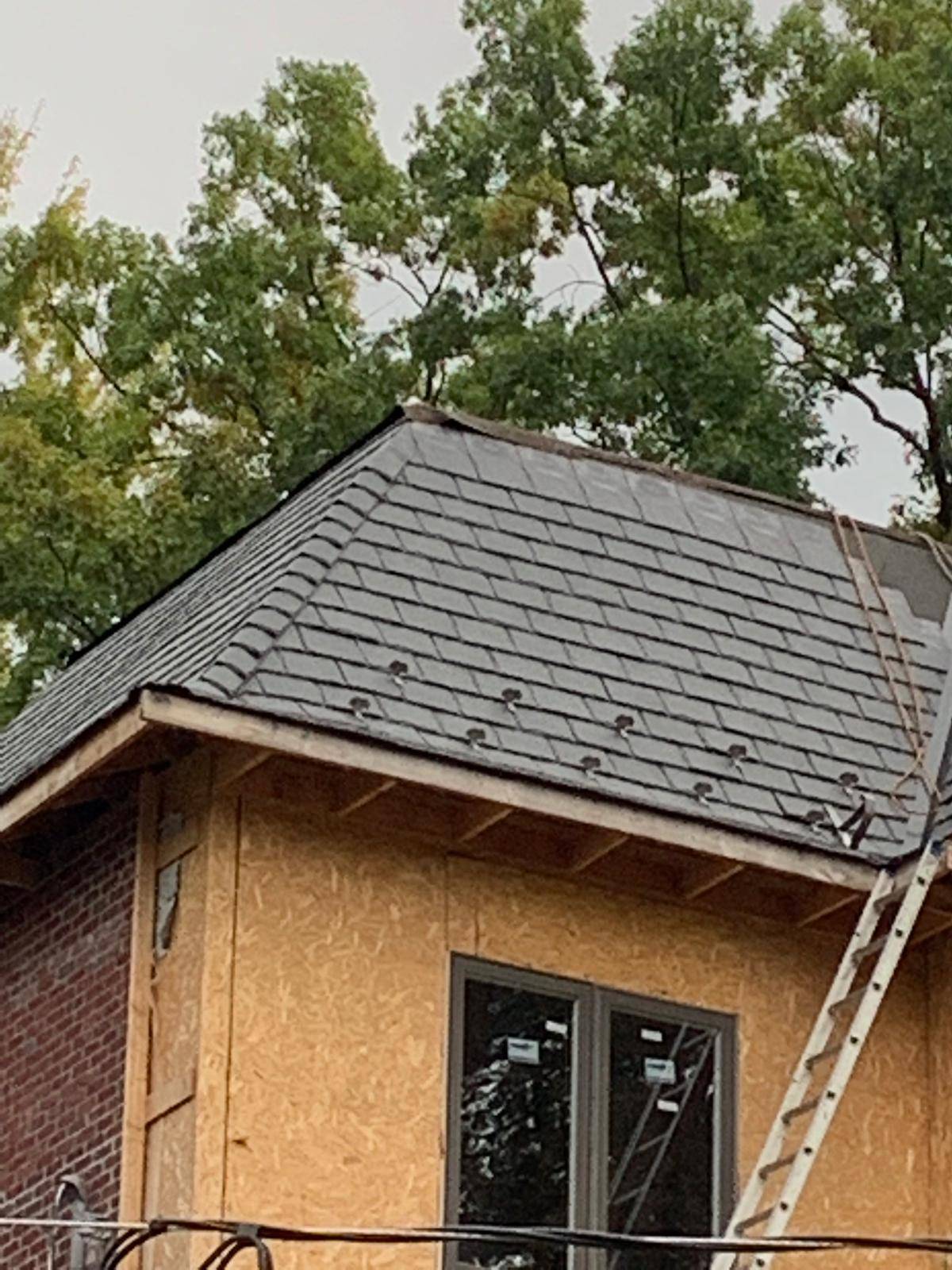 Slate roof
Repairs, re-roofing, and maintenance for residential & Commercial roofing.
For premier residential roofing in Toronto and the GTA homeowners trust, call Quality Roofing Services.
Our workmanship helps increase your home's value, reduce energy costs, and protect your family's well-being.
We provide customers with affordable, long-lasting and weather-resistant residential roofing solutions. Our residential roof repairs and installations will maintain or improve the appearance of your property.
Every homeowner deserves performance and reliability with their residential roofing.
Toronto homeowners can rely on our skilled roofers; They are expert craftspeople delivering high-quality residential roofing services of all sizes, and Our roofing contractors are knowledgeable and honest.
You receive an accurate and thorough estimate of your residential roofing requirements. We educate you through the process so you can decide what the proper solution is for you. We don't sell you something you don't need.