Roof Installations, Repairs & Replacements
Best Toronto Roofer – Roofing Contractor offering Roof Repairs, Siding & Roofing Services in Toronto, ON. "GTA's #1 Roofing Contractor that provide full service roofing repair and replacement with experience in many roofing applications. We offer our services to those in need of re-roofing, flat roof, new construction and commercial roof installations.
Our roofing services include: Roof Emergency, Roof Repairs, Roof Replacement, Roofers, Roofing, Shingle Roofs, Shingled Roof, Slate roof, Tar & gravel roofing, Torch down roofing, TPO & EPDM roofing.
Toronto Roofers | Roofing Company Toronto | Roof Repairs | Roof Replacements
Specializing in Industrial and Commercial projects. We Provide Assessments, Inspections & Consulting for all Large Roofing Projects.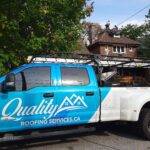 Roofing Company Near Me | Roofers Near Me?
Flat Roof (Commercial & Industrial Roofing )
SBS (Modified)
Asphalt & Gravel
TPO & EPDM / Dectek & PVC
Hot Rubber & Green Roofing
Sloped (Residential Roofing)
Asphalt + Laminate Shingles
Cedar Shake + Slate
Faux Cedar + Slate
Metal Work
Siding + Soffit + Fascia
Eavestrough + Downpipe
Snow Gaurds
Highest Quality Materials Used, Full-time Job Supervisor, Trained And Certified Experts, Fully Insured, Workmanship & Material Guarantees
Getting it done right the first time saves you money and time. Give Done Right Roofing a call today.