Roof Replacement and New Construction Roofing In Toronto
Imagine being able to surround your Toronto house with a protective bubble, and you'll have an idea of the job your rooftop has to do. That's why it's crucial to take roof replacement so seriously. Sometimes a roof patchwork in Toronto can help, but roof replacement in Toronto is the best solution to protect your property when severe damages occur.
It's also why you need a company as reputable as Quality Roofing Services to handle the job. Since 2005, we've been here to take care of everything from the inspection and repairs to Flat roof replacement when the time is right.
When possible, we offer professional repairs instead of roof replacement. However, we'll give you the honest feedback you need to make good roof care and maintenance choices.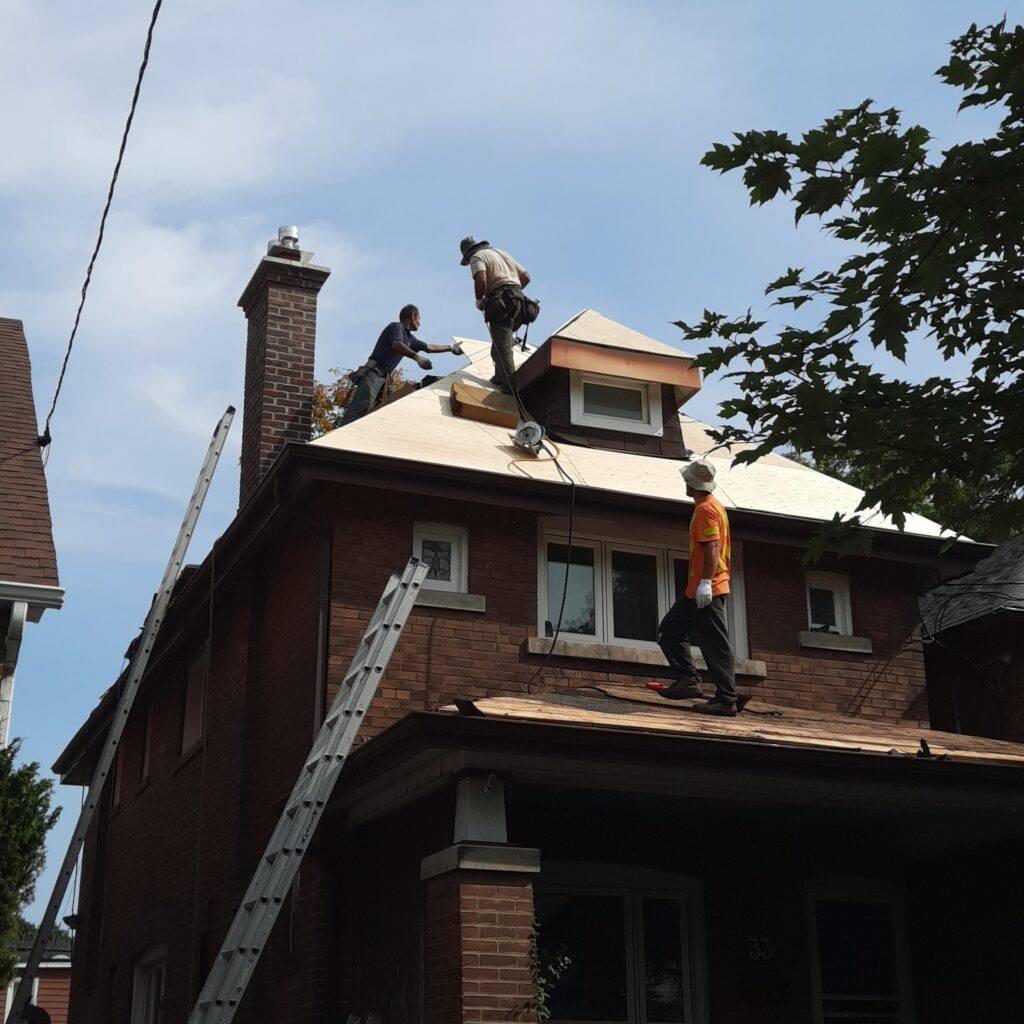 New Construction Roofing
In addition to expert roof replacement, we offer new construction roofing. Every residential or commercial building project requires a professional Toronto roofing contractor.
Roofing is a significant factor in new construction. The stronger the roof is, the more durable the property will be. However, for new roofing in Toronto, there are certain things that you need to keep in mind. Firstly, multiple roof materials are available, including asphalt roofing, metal roofing, etc. Choose the material that is appropriate for your establishment. Secondly, inefficient installation of new roofs causes serious hazards. Proper installation by professional roof replacement services in Toronto is necessary to avoid inconvenience. Alongside these, you must check whether the roof is appropriately energy-efficient or not.
At Quality Roofing Services, besides superior quality craftsmanship, we're a preferred resource for new roofing because we care for various roofing systems. The roof type that we can install and service for you includes the following:
Hot Roofing
Cold Roofing
Asphalt Shingles
Metal Roofing
Tile Roofs
EPDM Roofing
Toronto property owners know the value of working with a roofing professional skilled in various roofing types. It means you can access high-quality service no matter what kind of roof you install for your home or commercial building.
Choosing Your Roof Replacement Contractor
Depending on the roofing system you choose will be a factor in determining how long your design lasts. Of course, the maintenance you invest in will also be a significant factor.
However, the contractor you choose will make a significant impact as well. How do you choose the best roofing contractor for your project?
Local Referrals – Get referrals from locals, especially people you know and trust.
License & Certification – There are no acceptable excuses for roofing professionals not to have their credentials in place.
Check BBB – The roofer you work with should be in good standing with the Better Business Bureau.
Free Estimates – The candidates you screen that offer free estimates want you to make a choice you feel good about without feeling pressured.
Established – An established company not only has skill and experience, but they have also been proving for years they can take good care of customers.
It also helps to work with a local contractor that offers emergency service and can work with various roofing materials. In other words, call our pros for roof replacement in Toronto, so you can be sure the work will be top-notch.