OUR ROOFING SERVICES
We provide exceptional quality roofing services to our residential and commercial customers–from roof installation and roof repairs to inspection and maintenance.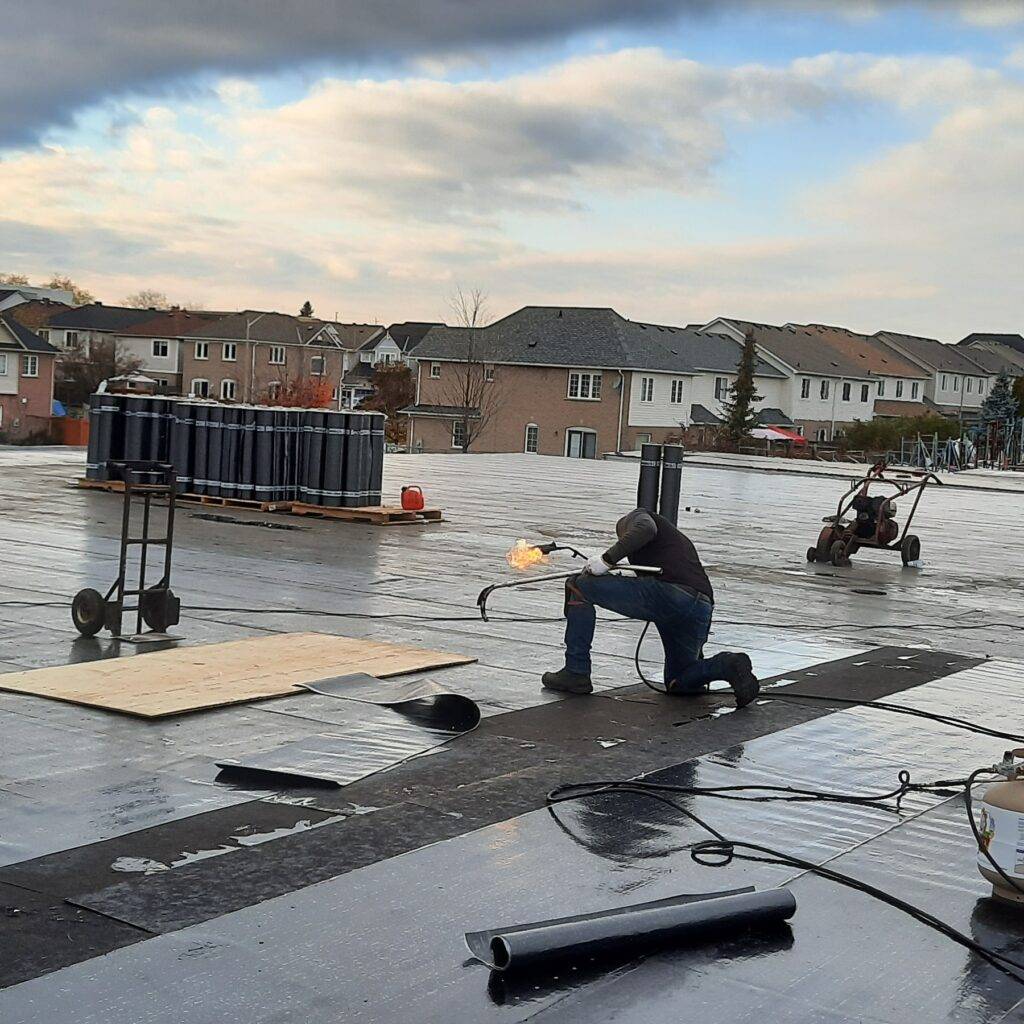 Residential Roofing
From composition shingles to slate tiles or flat roofs, a properly planned and installed roof can enhance the beauty of your home while protecting your family and property.
No matter what style of residential roofing materials you choose, we're committed to installing a long-lasting, high-quality roof.
Quality Roofing Services offers products for steep, flat, or low-slope roofs that best fit your needs.
We back up our commitment with the Quality Roofing Services Lifetime Workmanship Warranty, in addition to the 30-year to limited lifetime warranties offered by most of our manufacturers for all roofing materials.
When selecting a reliable commercial roofing contractor, the first thing you will be told is that when installing the right roof for a commercial building, durability and efficiency are of utmost importance.
We offer the latest low-slope and Cool Roof systems to optimize investment and conserve energy.
Quality roofing services consider each building owner's needs and provide the ideal solution at a fair price.
We offer comprehensive commercial roof inspection and maintenance programs for all commercial buildings and strongly recommend bi-annual maintenance to prolong the life of your new commercial roof investment.
As a local, family-owned and operated commercial & residential roofing company, our first goal is to satisfy our clients' needs fully.
LIMITED LIFETIME WORKMANSHIP WARRANTY
You trust us with your home or commercial building; we take that seriously. We pay attention to every detail through a rigorous job site checklist before, during, and after your job.
Combine that with Manufacturer Certified artisans, proper supervision, and great company benefits that attract the best in the industry, and you get the strongest artistry warranty in Toronto and GTA.
The Quality Roofing Services Lifetime Guarantee warranties our craft for as long as you own your home. This includes a 10-year transferable warranty that extends coverage to your home's next owner for up to 10 years from the installation date, should you sell it in that time.*
Quality Roofing Services establishes itself as Toronto's most reliable roofing contractor by providing the strongest craft warranty.
We provide the highest quality workmanship and service throughout Toronto and GTA for residential and commercial roofing needs.
For more info about getting a free roof estimate, please call 416-666-0798
*The Quality Roofing Services Limited Lifetime Workmanship Warranty is for complete re-roofs only. Repairs are not automatically warranted. We recommend checking your contract for specific warranty details about your roof.